New Facility Rides the Cutting Edge of Daylight Harvesting
The award-winning TechVentures2 uses Lutron lighting control systems to slash energy consumption. AMX and other technology helped make this a LEED certified facility.
Credit: Photo by ©Barry Halkin Photography
Credit: Photo by ©Barry Halkin Photography
Photos & Slideshow
New Facility Rides the Cutting Edge of Daylight Harvesting
Facility News
Whitlock Multiplies HQ Collaboration with Tech Refresh
7 Attributes to Identify Your Desired Workspace
Here's Why Office Space Matters to Company Culture
The 2016 Summer Olympics Are Swimming in Technology
Facility Resource
Automation 101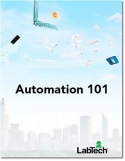 Automation in your IT department, if done right, can save time, money, and headaches.
Aaron Stern
·
October 29, 2012
Ben Franklin Technology Partners of Northeastern Pennsylvania (BFTP) is a non-profit that fosters and promotes startup tech companies in Pennsylvania. So as an organization that promotes technology businesses, BFTP knew they had to embrace cutting edge building practices when they decided to construct an addition to their office space.
"We are in the tech business, so therefore it made sense that any structure that we built was going to embrace the latest and greatest technology," says Chad Paul, BFTP's president and CEO.
These days, that means an environmentally conscious building design that minimizes energy consumption and meets standards set forth by LEED (Leadership in Energy and Environmental Design), a sustainability directive operated by the U.S. Green Building Council.
BFTP did that, and then some.
The end result was TechVentures2, a 47,500 square-foot facility on Lehigh University's Mountaintop Campus (BFTP is a wholly owned subsidiary of the university) that was dedicated in October, 2011. The $18.8 million structure employs the latest in energy-efficient technologies that make the gleaming structure an estimated 20 percent more efficient than its low-tech counterparts with a carbon footprint that is reduced by 51 percent. It has won numerous awards and has become a regional standard for sustainable design. It features environmentally friendly features like solar panels on its roof and waterless urinals and low-water sinks in its bathrooms, but the key to its efficiency lies in its use of daylight harvesting technologies.
Daylight harvesting has grown in popularity in recent years as companies look to reduce their energy consumption and spending by using automated lighting control systems that dim electric lights based on the amount of sunlight penetrating through exterior windows.
Inside and out, TechVentures2 encapsulates those principals. Designed by Bethlehem, Pa.-based Spillman Farmer Architects, the new facility incorporates external daylighting features like large windows with high reflective and insulation values and a roof-top glass atrium maximize the amount of sunlight entering the facility, while slatted sunshade overhangs above the exterior windows prevent glare and heat gain within the interior spaces.
Physical features inside also maximize the reach of natural light. Each window on the south-facing wall has a horizontal shelf 18 inches below the ceiling that protrudes 24 inches out into the room; the top of this horizontal shelf is mirrored glass that reflects sunlight coming through the small window above it back onto the ceiling and toward the interior of the office space. On especially sunny days, that amount of light can be enough that the office along the exterior wall and the hallway beyond it (which are separated by a glass wall) do not need any electric. And those interior glass walls are important as well, says Paul, "so if you're in an inner office in the addition, you've got a view to the outside." Little things like that go a long way with LEED standards, as one of the LEED measurements is the amount of square footage a facility has with views to the outside.
The glass atrium on the building's roof illuminates its top floor meeting and conference center, which Paul describes as a solarium with a glass pyramid for a roof. The benefit of that bountiful sunlight reaches the third floor too: a glass block embedded in the floor of the fourth floor functions as a skylight to the third floor. Paul says one of the goals with the TechVentures2 building design was to match function with interesting architectural aesthetics.
"The pyramid did that job for me," he says.
Latest Resource
Building an AV Strategy in the New Era of AV, IT and the Cloud
Kramer shows how its solutions can help build a foundation for a new AV strategy that supports the convergence of IT and migration to the cloud.