Seamless A/V Control in 45 Rooms of Corporate Headquarters
Henkel Dial Corp. needed a versatile control and automation system for 45 rooms including a training room, conference rooms and more.
Photos & Slideshow
Seamless A/V Control in 45 Rooms of Corporate Headquarters
Facility News
Whitlock Multiplies HQ Collaboration with Tech Refresh
7 Attributes to Identify Your Desired Workspace
Here's Why Office Space Matters to Company Culture
The 2016 Summer Olympics Are Swimming in Technology
Facility Resource
Automation 101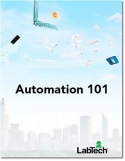 Automation in your IT department, if done right, can save time, money, and headaches.
TechDecisions
·
October 30, 2013
Founded in 1876 in Germany, Henkel AG and Co., has a strong foothold in consumer and industrial businesses, including such well-known brands such as Persil and Loctite. When the Fortune Global 500 company acquired Dial Corp. in Scottsdale, Arizona, expanding its personal care and household cleaning market, it enlisted the help of AV integration firm Level 3 Audio Visual (L3AV) to outfit its sprawling corporate campus with a Crestron control system to manage, monitor, and control global video conferencing systems, campus-wide AV distribution, digital signage, as well as shades and drapes throughout the property.
"We researched who the client was and what their business focus was," said Alan Rook, director of programming at L3AV, which is based in Mesa, Arizona. "We took their focus and goals as direction for our programming and design, and created processes using a simple interface to assist in the conservation of resources."
Connecting 45 Rooms
L3AV's first task was to fully integrate and connect a total of 45 rooms—a 60-seat training room/lecture hall, conference rooms, executive boardroom, cafeteria, mezzanine, and a focus room. Using a dynamic source feed routed and controlled from the headend, L3AV delivered an array of media sources throughout the building. The feed, which includes 12 Polycom HDX 9000s Video Conferencing systems, eight Sony digital signage players, eight DirecTV satellite receivers, PC and DVD player, plus audio/video feeds from all other rooms, is automated in the headend by a Crestron PRO2 Dual Bus Control System, effectively integrating all multimedia technology into a single, centrally managed platform.
In all of the conference rooms, Crestron TPMC-8T touchpanels provide intuitive user interfaces with one-touch presets that enable control of an HD projector, 40-inch flat panel LCD, PC, DVD player, PTZ camera, and ceiling-mounted microphones for video conferencing and corporate presentations.
The theater-style training room features a podium-mounted TPS-15L touchpanel, which controls two 16:9 HD projectors, two PTZ cameras, side-by-side 10-foot screens, and microphones, while a TPMC-8X touchpanel controls multimedia systems in the corporate café, including wide format projector, two 40-inch LCDs for digital signage, two cameras, and a wireless microphone system used for reproduction and video conferencing.
A TPS-12 touchpanel in the CEO's personal boardroom provides one-touch control of a 16:9 projector, 16 tabletop boundary mics for video conferencing, a 52-inch HD flat panel screen, in addition to the standard presentation configuration.
"We created a versatile, dynamic system that allows them to route audio or video feeds from anywhere in the building and patch to any meeting space, which provides flexibility for any user demands that arise," said Rooks. "This not only saves a lot of time, but conserves valuable resources and accommodates all end users."
Eco-Friendly Video Conferencing
In keeping with Henkel ecofriendly strategy, all meeting rooms are configured for advance videoconferencing capabilities—eliminating waste in travel, while saving on fuel and money.
Latest Resource
Building an AV Strategy in the New Era of AV, IT and the Cloud
Kramer shows how its solutions can help build a foundation for a new AV strategy that supports the convergence of IT and migration to the cloud.