New Facility Rides the Cutting Edge of Daylight Harvesting
The award-winning TechVentures2 uses Lutron lighting control systems to slash energy consumption. AMX and other technology helped make this a LEED certified facility.
Credit: Photo by ©Barry Halkin Photography
Credit: Photo by ©Barry Halkin Photography
Photos & Slideshow
New Facility Rides the Cutting Edge of Daylight Harvesting
Facility News
Whitlock Multiplies HQ Collaboration with Tech Refresh
7 Attributes to Identify Your Desired Workspace
Here's Why Office Space Matters to Company Culture
The 2016 Summer Olympics Are Swimming in Technology
Facility Resource
Automation 101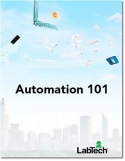 Automation in your IT department, if done right, can save time, money, and headaches.
Aaron Stern
·
October 29, 2012
Yet while the physical features of TechVentures2 are impressive, perhaps the real magic of the facility is in the facility's lighting control, where Lutron's Quantum Total Light Management system automates and centralizes control of the lights and shades throughout the facility. Lutron's digitally addressable EcoSystem dimming ballasts communicate with daylight sensors and automatically adjust the interior electric lights in accordance with current levels of daylight penetrating the interior. Nearly every window in the building has Lutron's Sivoia QS automated shades with Hyperion solar-adaptive software, which help to reduce HVAC demand anywhere from 10 to 30 percent, according to Lutron. Occupancy sensors throughout the building turn lights off when spaces are vacant, but all lights in the facility have manual controls so that BFTP employees can override them if they so desire—something that rarely has to be done.
"Because of the occupancy sensors… people almost forget about the fact that there's a switch on the wall," Paul says.
BFTP selected Lutron's Quantum control system because it brought shades, ballasts and lights under one centrally controlled umbrella while other vendors offered lighting control systems that connected disparate operations with various connective servers.
"But by definition when you have all those other links in the chain you have that much more that you need to worry about," he says.
The intelligence of the system also impressed Paul.
"The algorithm that is used by the Quantum system is much more than just 'how much light?' [is available]," he says. It also knows the sun's position in the sky every hour of every day of the year and uses that knowledge to adjust shade levels based on cloud cover and the resulting amount of glare. The Quantum system is connected on the network backbone to an AMX control system that handles the A/V facility's A/V systems, and the lighting levels that are set by the Quantum system incorporate informational settings from the AMX devices in each room.
A common oversite that often occurs in designing new facilities with daylight harvesting technologies is the oversizing of HVAC systems, says Brennen Matthews, the North American specifications sales manager for Lutron. HVAC specialists calculate the size of a system based on the amount of window area in a facility and assume the worst-case scenario that window shades will never be used. Doing that in a facility with automated shades and lights is overkill and creates an excessive expenditure, but BFTP planners sidestepped that pitfall.
"Our lead architects working with our consulting engineers did all of those calculations… and that helped us to decide where it was worthwhile to spend what money," Paul says. He estimates that the HVAC unit they settled on is roughly 20 percent smaller than it would have been otherwise.
To top it all off, a touchscreen display (designed by California-based Lucid Design Group) in the building's lobby runs Lutron's GreenGlance software providing detailed analytics on the building's efficiency (it can also be accessed online). These include, but aren't limited to, custom energy reports that log and compare energy use of historical periods from the last three hours to the last year; it can also be broken down to analyze energy use by floor, a feature that Paul hopes to use for energy saving competitions among the various departments in his building.
The fine detail of the GreenGlance system particularly impresses Aaron Balch, the chief technology officer for BFTP.
"In effect we can look right down to the ballast in a light fixture to know if it's failed, etcetera," he says.
That any employee can view that information whenever they want will help TechVentures accrue points for education towards LEED certification. TechVentures was designed for Gold or Silver certification.
The end result is an energy efficient and environmentally friendly building that has taken home taken home some big awards for its design.
"We are ecstatic to be in this building," says Paul. "The team that came together to make this happen has just done a phenomenal job and people that visit us are blown away by this facility."
Latest Resource
Building an AV Strategy in the New Era of AV, IT and the Cloud
Kramer shows how its solutions can help build a foundation for a new AV strategy that supports the convergence of IT and migration to the cloud.